How To Get An App ID and Secret Key From Facebook. Create A Simple Facebook App to Receive an App ID and Secret Key
In order to get an App ID and Secret Key from Facebook, you'll need to register a new application. Don't worry – its very easy, and your application doesn't need to do anything. We only need the keys. There are 4 simple steps to creating a Facebook App, which we've outlined below.
Step One: Visit The Facebook Developers Page
To start with, navigate your browser to the Facebook Developers page. You'll be asked to login to your Facebook account. Once logged in, you'll see a screen similar to this: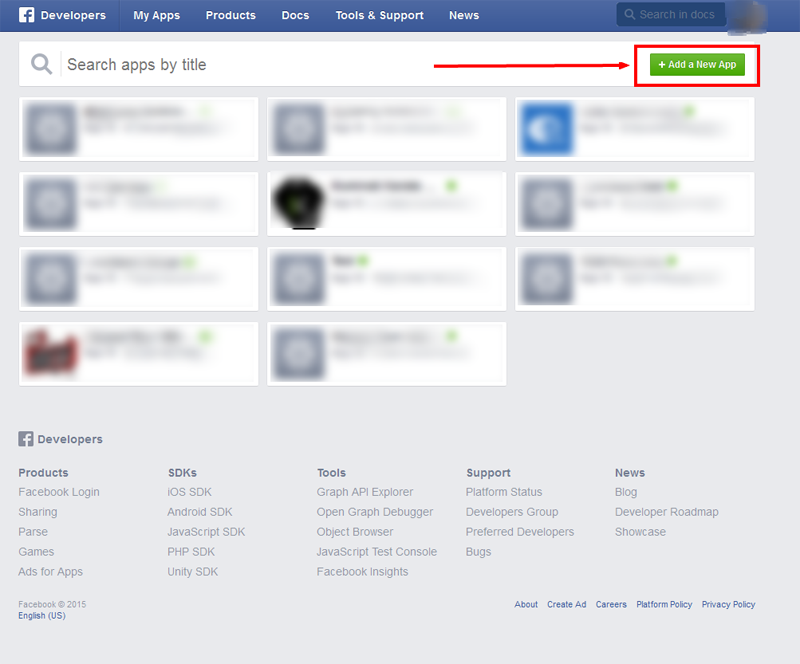 To begin, click the green "Add a New App" button in the top right.
Step Two: Choose Website as Your App's Platform
After you click "Add a New App", you'll be taken to a screen that looks like this: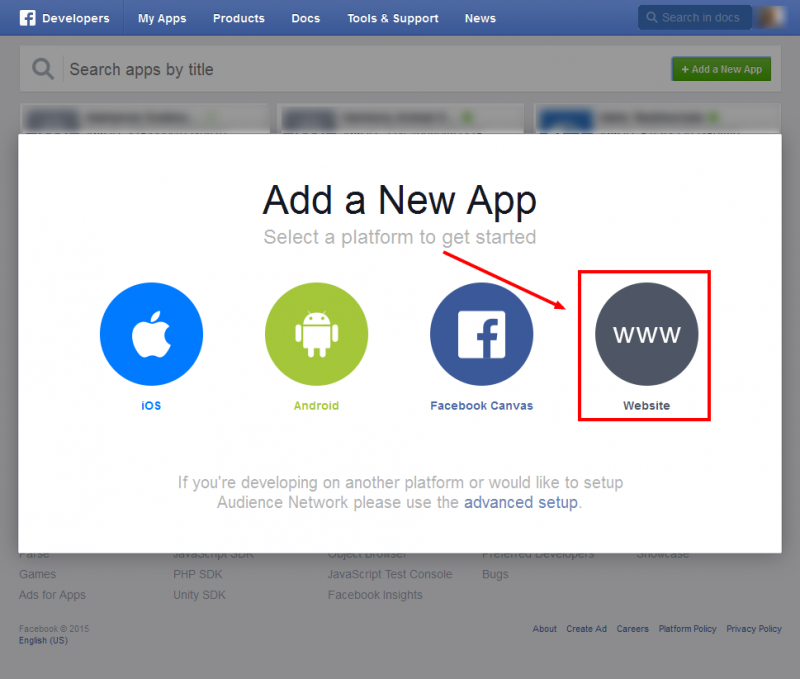 You will be asked to choose which Platform your app is for — choose Website.
Step Three: Create App ID
After you choose your platform, you are presented with the following screen. In the top right of this screen, click "Skip and Create App ID"

Clicking the "Skip and Create App ID" button will bring up the following screen. You need to fill out Display Name and Select a Category (we recommend "Apps for Pages"). You can ignore the Namespace field as this is not necessary for our purposes.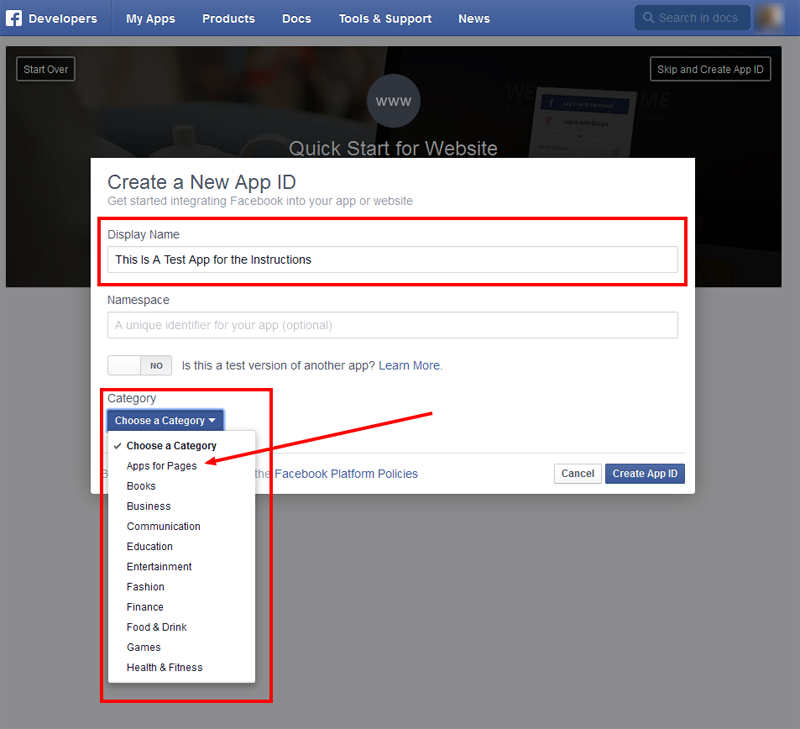 After you fill out the requested fields, click the blue Create App ID button in the bottom right corner — this will take you to a page where you retrieve your info.
Step Four: Retrieve Your Info!
After you have followed the previous three steps, you will be taken to the following screen. On that screen, you will see your App ID and App Secret in two fields at the top. Click the button indicated by the red arrow (in our screenshot) labeled "Show"; this will display your App Secret Key.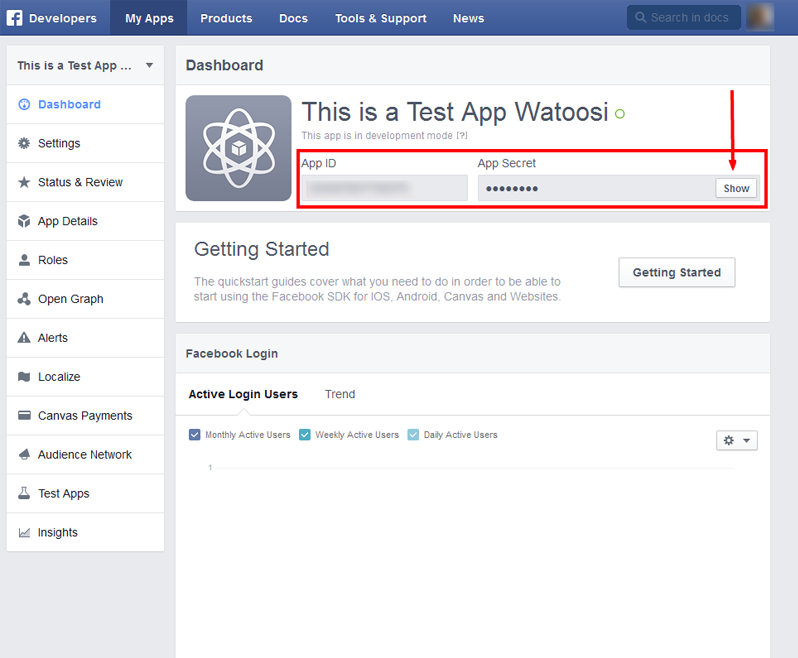 You're finished! That's all there is to generating an App ID and Secret Key from Facebook. IK Facebook and WP Social Pro Users: Paste these values into the plugins' settings panel in WordPress, and click the Update button to complete your installation.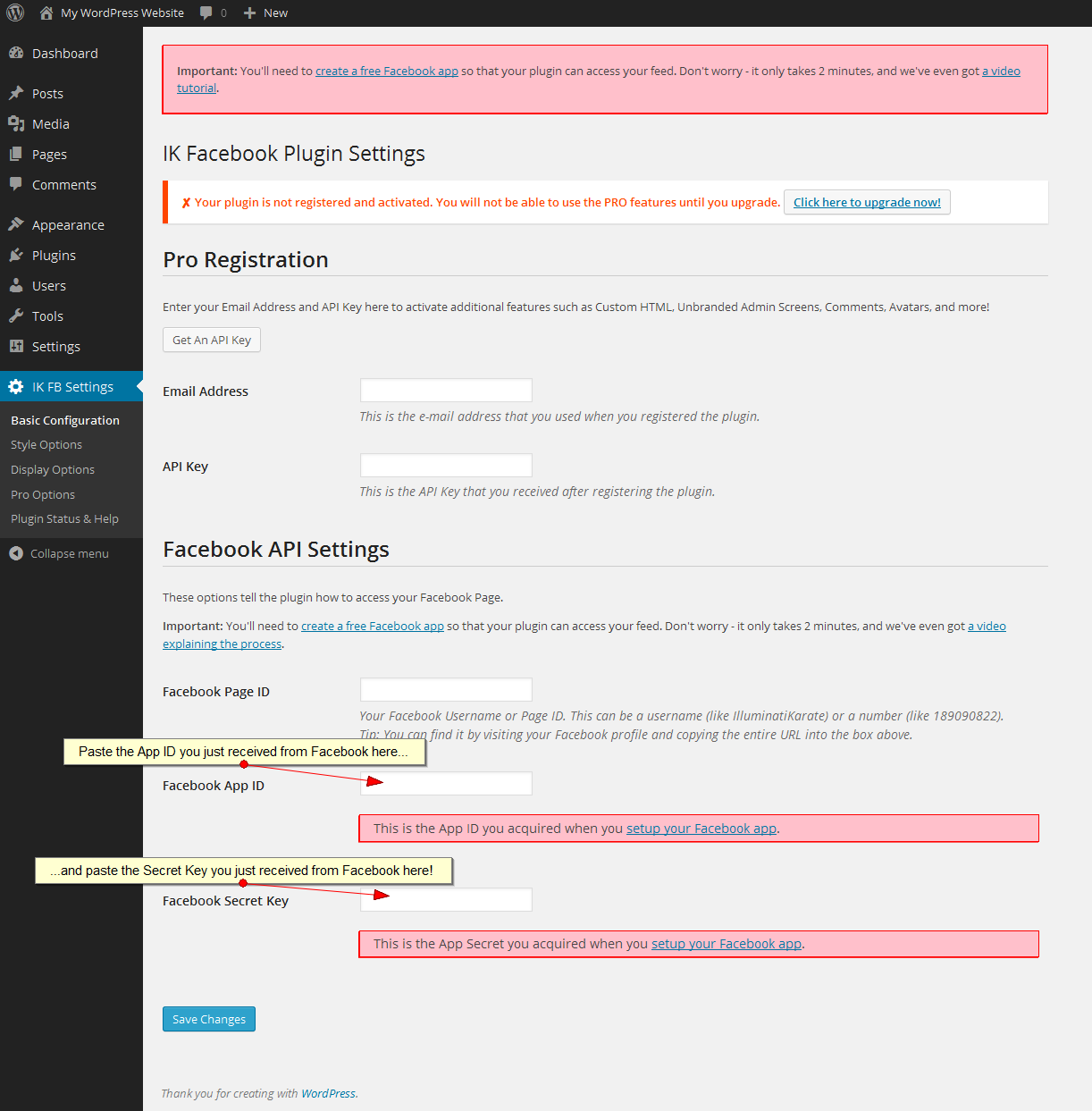 Related Posts via Categories
Comments
comments